Mechanical treatments
Highest standards in delousing
Aqua Pharma's mechanical treatment method is amongst the largest in the world. The equipment is mounted on board the 59-metre long and 15-metre-wide MS Steyer. An eight-line Hydrolicer delousing system is operated by a team of fully trained operatives and fish health experts.
Fish welfare
The mechanical delousing system is built in a straight line without turns and avoids using pumps for fish storage, ensuring the highest possible standards with respect to fish welfare and lower costs for fish farmers. The vessel can delouse a standard 160m cage in around three to four hours. It was designed for large fish but works very effectively on all fish sizes from 1.5 – 12 kg.
The MS Steyer vessel has a CIP (Cleaning in Place) washing system developed by Aquatiq Hygiene Systems to promote hygiene for both pipes and pumps.
Our team on board the vessel includes fish health experts, delousing managers and an experienced crew to run a smooth delousing operation. We can offer the MV Steyer and its delousing unit for spot and longer-term needs.
Technical information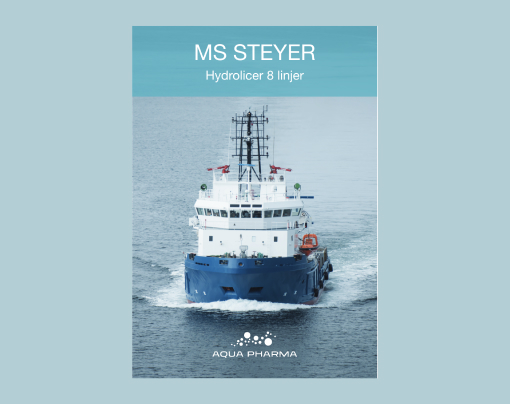 steyer brochure – english version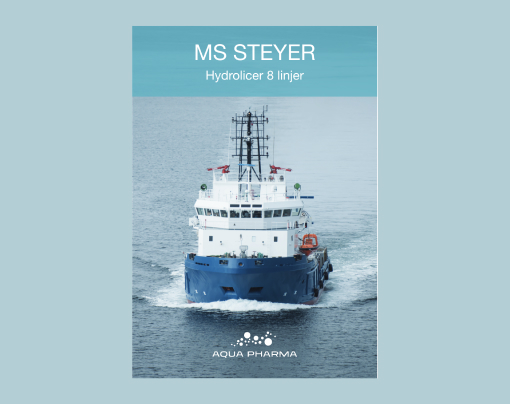 steyer brochure (in partnership with AQS) – norwegian version
Example of treatment performance – steyer
Declaration of compliance according to GLOBALG.A.P., GRASP and ASC