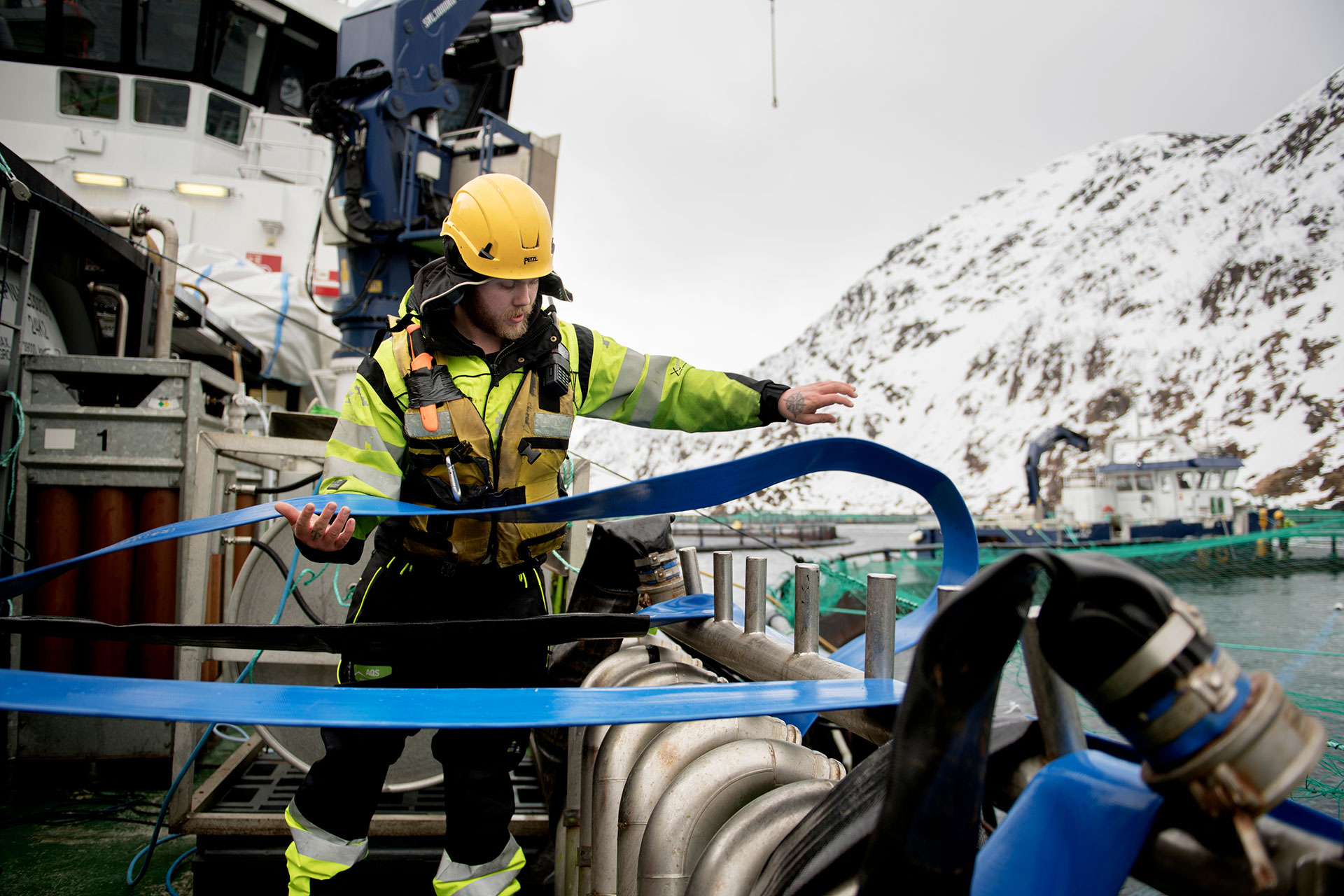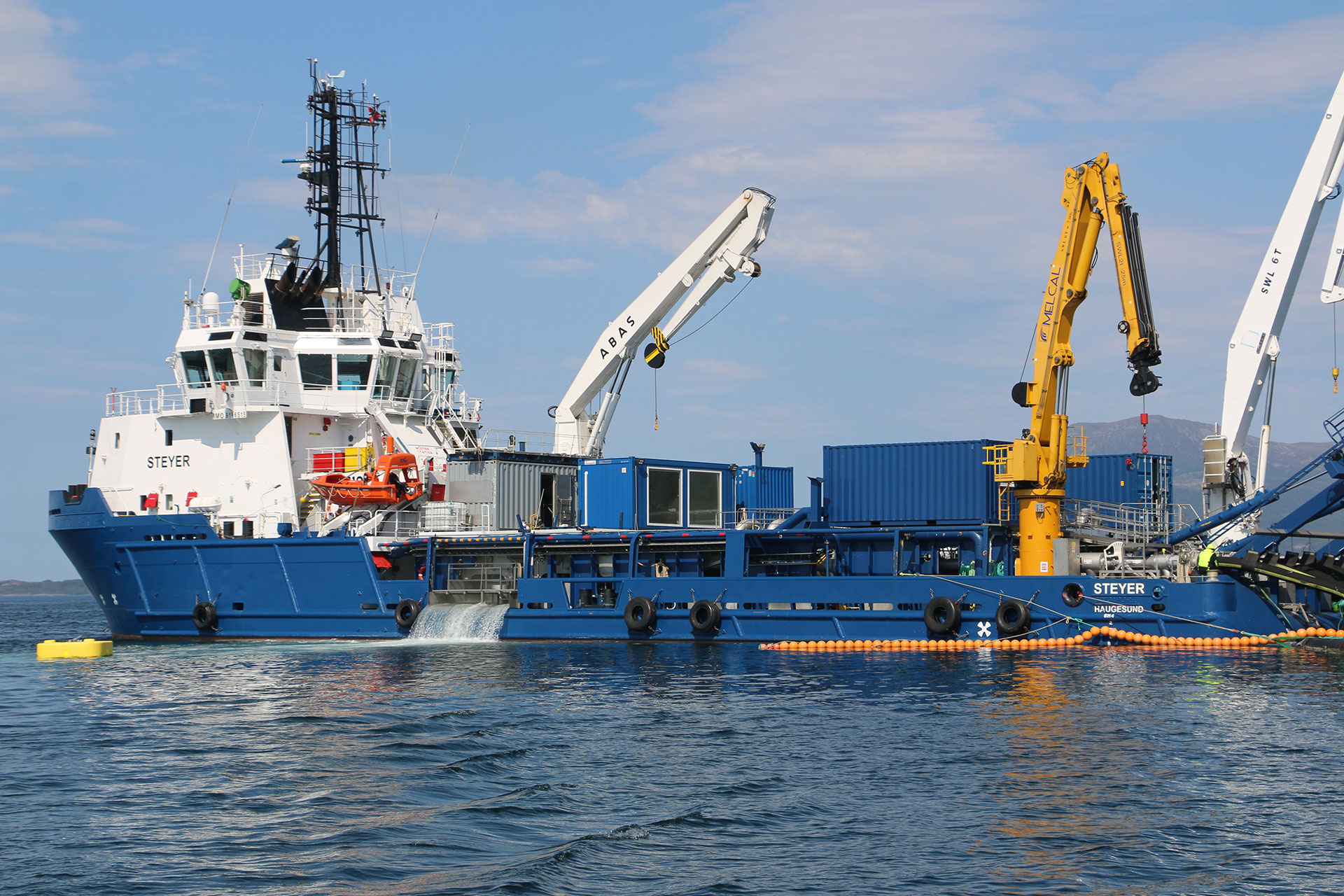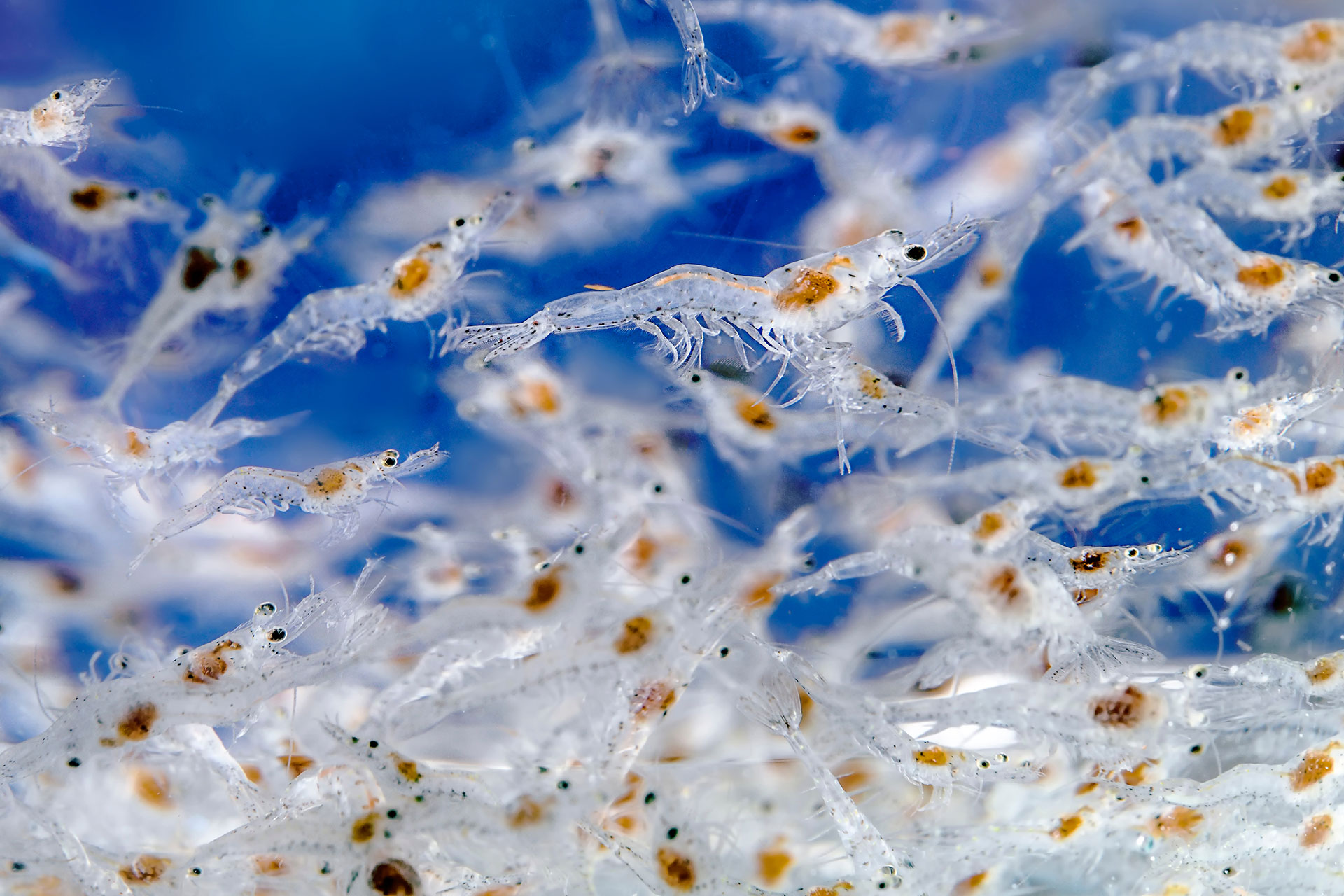 Welfare below water
Systems & services
We are a fish health services company for Aquaculture producers and are present in all major aquaculture regions. We develop and deliver innovative methods for management of fish health. Our systems combine minimum environmental footprint, high efficacy and improved care for fish welfare. Our concepts are adaptable for tarpaulin, well boats and ponds.
Tarpaulin and well boat
Aqua Pharma provides gentle and environmentally friendly anti-sea lice bath and well boat treatments with adaptable dosing and calibration.
Mechanical
Aqua Pharma's mechanical treatment system is one of the largest in the world. The equipment is mounted on board the 59-metre long and 15 metre wide MV Steyer. The eight-line delousing system is operated by a team of fully trained operatives and fish health experts.
Ponds
Aqua Pharma 's newest development is a combination of artificial intelligence and water conditioning systems for disease management in ponds.
Dosing units and services
When applying therapeutics, whether in the pen or in a well boat, the dosing system is what makes the difference. Choosing the right dosing equipment is key to the health and safety of the team at the farms, and to the efficacy of the treatment.